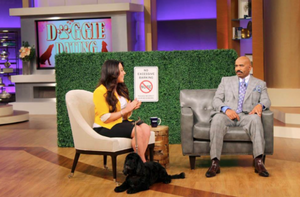 Snaks 5th Avenchew made it to the Steve Harvey Show! Snaks owner, "Carrie Sarabella" and her pup "Pinero", were invited and had a blast!! They talked "Snaks", pets and dating! Carrie even allowed Steve to do what he does best...Set her up on a Doggie Date! 
---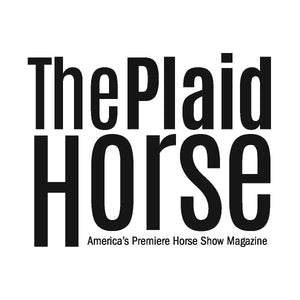 By Mackenzie Shuman Everyone loves to spoil their horses. Whether it's after a tough lesson, a good round at a show, or simply just for looking cute, treats are an easy way to say "thank you" to our favorite equines. If you are looking for the perfect treat to thank your horse with, look no further than Snaks 5th Avenchew. This innovative brand has taken the horse world by storm, gathering over 26,000 Instagram followers an army of loyal fans who post daily photos and videos of themselves feeding their horses the artfully crafted "Snaks". The Plaid Horse crew decided...
---

New Yorker Kaufhaus streitet mit Tierfutterversand um Namen Ein Luxus-Modehaus fühlt sich von einem Hundekuchenversand in seinen Namensrechten verletzt. Dessen Chefin ist aber optimistisch, den Streit ohne Gericht und Namensänderung beilegen zu können. New York. Ein New Yorker Luxus-Kaufhaus hat Ärger mit einem Hundekuchen-Versand. Die Bekleidungskette Saks Fifth Avenue habe den Tierfutterversand Snaks Fifth Avenchew aufgefordert, sofort seinen Namen zu ändern, sagte dessen Besitzerin Carrie Sarabella. Das Unternehmen, deren Gründerin und Chefin auch die einzige Angestellte ist, vertreibt über das Internet Gourmet-Tierfutter, das an Muffins und Cremetörtchen erinnert.   "Ich war schockiert, als ich den Brief von der Rechtsabteilung bekam",...
---

Saks barks legal threat at pet firm Snaks 5th Avenchew Laila Kearney New York: Saks Fifth Avenue has a bone to pick with Snaks 5th Avenchew, an online pet treat company whose name has raised the New York department store chain's ire. But so far, the doggie snack purveyor is sticking to its puns. Saks, owned by Hudson's Bay Company, sent a cease-and-desist letter to the website late last month demanding that it change its name by the end of Wednesday, according to its proprietor, Carrie Sarabella. It claims the moniker infringes on the Saks Fifth Avenue brand. But Ms...
---

Saks Fifth Avenue warns pet treat firm Snaks 5th Avenchew Fortune - Saturday 16th August, 2014 Snaks 5th Avenchew, a purveyor of organic gourmet pet treats, has received a cease and desist order accusing it of infringing on the retailer's name, according to Snaks owner Carrie Sarabella. Reference CNN Money for the full story.